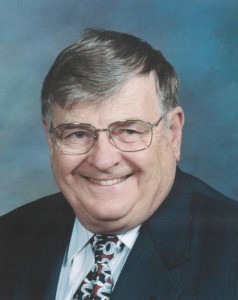 Duane Henry Vosika passed away on Sunday, March 10, 2013 in Lincoln. He was born on June 17, 1937 in Wilber, Nebraska. In his early years, following high school he joined the Air National Guard of Nebraska. Later he became a full time Air Guard member serving for a total of 41 years, 21 of which were active duty. He retired on June 17, 1997 at the rank of Master Sergeant. Duane was a friend of Bill W.
Duane is survived by his wife of 28 years, Carolyn Rhode Vosika of Lincoln; brother, Eugene and Jane Vosika; children, Mark Vosika; Susan Kaspari; Nancy Vogler; Michael and Debby Kaspari; Thomas Kaspari; Daniel Kaspari; and grandchildren. He was preceded in death by his parents, Laddie and Helen Vosika; and his brother, Ronald.
Cremation, no visitation.
A memorial service will be held on Monday, March 18, 2013 at 1:00 P.M. at Wyuka Funeral Home with Rev. Otto Schultz officiating. Military honors will be provided by the Nebraska National Guard.
In lieu of flowers memorial may be directed to the American Diabetes Association.www.diabetes.com